Zip HydroTap Classic HT1784UK (DOMBC4) Boiling And Chilled Water Chrome Tap
Manufacturer Code: HT1784UK

Zip HydroTap Classic HT1784UK (DOMBC4) Boiling And Chilled Water Chrome Tap
We here at Hitchin Plumbing Supplies pride ourselves on being the largest authorised UK dealer for Zip.
 
We offer free delivery across the country, or you are more than welcome to visit us in person and collect from our showroom, where you are invited to take full advantage of our boiling and chilled display models.
 
Once you have made your purchase from Hitchin Plumbing Supplies and had your tap installed, we can arrange for Zip to send an engineer completely free of charge, to check over and commission your new tap for you.
Domestic model HT1784UK (DOMBC4):
Boiling and chilled filtered water, instantly, at a fraction of the cost of bottled water.
Saving Energy:
Superior Zip G4 thermal insulation now significantly reduces standby energy consumption.
Power-Pulse™ technology maintains boiling water to within 0.2°C of set temperature.
Boiling temperature can be pre-set: from 100°C down to 68°C.
Can be programmed to deliver chilled water with 5 pre-set temperature ranges.
Sleeps or "powers-off" after two hours of non-use, to minimise daily power consumption.
Automatically sleeps when the kitchen goes dark, for added power savings overnight.
Integral 24/7 automatic timer turns power on and off over weekends or weekday periods.
User Safety:
Choice of fingertip control for fast cup filling (lever down) or hands-free pot filling (lever up).
Can be set to finger-thumb operation to access boiling water, eliminating risk of accidental use.
Can also be set to boiling water "isolation mode" for total safety when kitchen is unattended.
Healthier Drinking:
Inbuilt Zip 0.2 micron NSF-certified filter puts crystal-clear better-tasting water on tap, filtering out chlorine taste and odour and impurities as tiny as one five-thousandth of a millimetre, including protozoan cysts such as Cryptosporidium, but does not remove beneficial fluoride.
Free-Flow™ bottle filling: for continued supply of filtered water even when chilling capacity is exceeded. (Chilled only).
Typical Specification:
Under-sink boiling and chilled, filtered water appliance equipped with two way lever action electronic tap head. Integral 5 bar pressure limiting and Dual Check valve, NSF certified 0.2 micron filter, air cooled refrigeration system with cleanable lint filter. Full colour interactive touch screen display with pin code protection, 2 boiling water safety modes, 3 energy saving modes including a sensor activated "sleep when its dark" feature. Upgradable boiling water capacity with additional "Booster" module and the ability to adapt to provide approx. 55°C hot water for sanitary use to a secondary outlet with additional "Vented Mixer" kit.
Optional Tap Font: 
Install at the sink or on an optional 'ZT008 Tap Font' (away from sink) to accommodate larger vessels.
Limescale Protection:
Zip recommend that you protect against limescale by using their range of Limescale Filter Kits
Free Post Installation Commissioning:
When you purchase your Zip HydroTap From Hitchin Plumbing Supplies, Zip offers a free, on-site, post installation commissioning service to ensure your HydroTap is functioning correctly and set to achieve optimal efficiency.
Warranty:
Appliance warranty 24 months, plus additional 36 months boiling tank warranty.
About Zip:
Zip HydroTap is better designed, better built and better supported than any comparable boiling and chilled filtered water system.
Zip has the largest and most established network of directly employed engineers covering the UK, for support, service and maintenance.
Click below to download Zips Domestic HydroTap HT1784UK (DOMBC4) technical information and brochure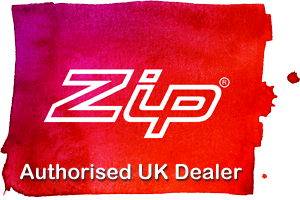 More Information

| | |
| --- | --- |
| MPN | HT1784UK |
| CE Approval | Yes |
| WRAS Approval | Yes |
| Finish | Bright Chrome |
| Water Connection | Cold Feed |
| Mixer Tap | No |
| Rotation | Fixed |
| Disability Options | Yes |
| Font Available | Yes |
| Installation Hole Cut Size | 35mm |
| Dispensing Height | 125 mm |
| Dispensing Height On Font | 230 |
| Country Of Origin | Australia |
| WEE Compliant | Yes |
| Height | 335 mm |
| Width | 280 mm |
| Depth | 470 mm |