Henlow Plumbing, Building, Plastering and Roofing Materials
Welcome To UKHPS
Located just a couple of minutes from Henlow, UKHPS caters to all trades. Beginning as a large stockist of plumbing supplies over the years our stock has diversified into other areas. From roofing and building materials to plastering and tools. Need something today? Give us a call and we will get it ready for you.
Where are we located?
We are located just off the A507, near the Airman Hotel in Meppershall, near Shefford.
Surrounding areas include Henlow, Pirton, Shillington, Arlesey, Letchworth, Gravenhurst, Campton, Upper Stondon and more.
(Click on the Map for Directions)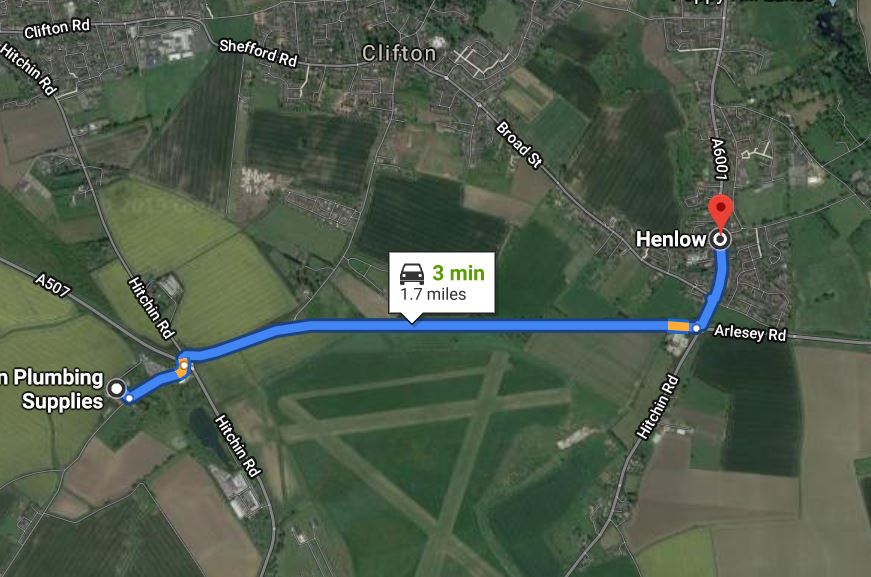 Great Delivery Options Available
From £4.99 Inc Vat
Professional Support
Years Of Plumbing & Heating Experience
Open 7.30AM - 5.30PM Mon - Friday
8.00AM - 12PM On Saturdays