Zip HydroTap ZT402 0.2 Micron Filter Part No- 91290
Manufacturer Code: ZT402


Zip HydroTap ZT402 0.2 Micron Filter Part No: 91290
Important: The ZT402 is only for the new HydroTap G4 models and some BC120/60+ G3 models. Please check your filter against the image above and the part number. If you require the ZT002 (Part No: 91240) for HydroTap G3 models, please click here.
We here at Hitchin Plumbing Supplies pride ourselves on being the largest authorised UK dealer for Zip.
 
We offer delivery across the country, or you are more than welcome to visit us in person and collect from our showroom, where you are invited to take full advantage of our boiling and chilled display models.
 
Once you have made your purchase from Hitchin Plumbing Supplies and had your tap installed, we can arrange for Zip to send an engineer completely free of charge, to check over and commission your new tap for you.
A filter change warning light on the HydroTap flashes to show when a filter change is due. Filter replacement at least once each 12 months is recommended.
How to change your ZT402 Filter:

Healthier:
Zip 0.2-micron filter brings you what is arguably the most advanced and most practical water filtration system available anywhere in the world today, developed to meet Zip's exacting specifications by the world leader in water filter technology.
Zip 0.2 micron filter puts crystal-clear, better-tasting water on tap, filtering out chlorine taste and odour, lead, and impurities as tiny as one five-thousandth of a millimetre, including protozoan cysts such as Cryptosporidium. Also reduces accumulation of mineral scale in boiling water appliances, but does not remove beneficial fluoride.
Zip 0.2-micron filter cartridges are incorporated into the Zip HydroTap installation under the sink,or out of sight within the Zip HydroTap control cabinet installed beneath the tap.
Zip 0.2-micron filter cartridges are hygienically encased for fast and easy filter cartridge replacements. Cartridges are replaced every 12 months, or earlier if a high level of water usage makes it necessary.
Zip HydroTap "filter change light" flashes when a filter change is due. It can be set to measure both water volume and the number of days in service, signalling whichever occurs first.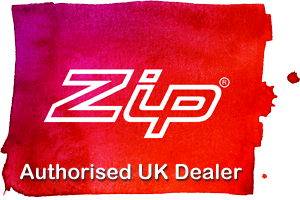 More Information

| | |
| --- | --- |
| Style | Filters And Replacement Filters |