Zip HydroTap MicroPurity 0.2 Micron Filter Part No- 93702
Manufacturer Code: 93702


Zip HydroTap MicroPurity 0.2 Micron Filter Part No: 93702
Capacity: 6813 Litres
We here at Hitchin Plumbing Supplies pride ourselves on being the largest authorised UK dealer for Zip.

We offer delivery across the country, or you are more than welcome to visit us in person and collect from our showroom, where you are invited to take full advantage of our boiling and chilled display models.

A filter change warning light on the HydroTap flashes to show when a filter change is due. Filter replacement at least once each 12 months is recommended.
Features:
Zip's Micropurity filters technology removes plastic fibres from water.
Unlike traditional carbon blocks, Zip's Micropurity filters uses a unique wet moulding technology called Fibredyne.
3.0 micron filtration expertly removes sediment, chlorine, heavy metals like lead, impurities and plastic fibres greater than 3.0 microns.
Micropurity filters remove chlorine from the water, improving the taste, without shortening the lifespan of the filter.
0.2 micron filter removes up to 97% of chlorine and 99.9% of microbiological cysts if present.
• All filters have WRAS approval on the filter head.
How to change your HydroTap Filter: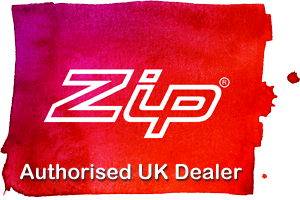 More Information

| | |
| --- | --- |
| Style | Filters And Replacement Filters |