Conex B Press Gas Fittings
Learn more about why people choose Conex
Conex Banninger or Conex B Press Gas fittings are used for gas and LPG. You can identify these by the yellow o-ring. These fittings provide a secure, leak proof joint with ease and are designed to last. Versatile by design they can be used with hard, soft and half-hard copper tube. Available in a variety of sizes ranging from 15mm to 54mm and available in copper and red brass.
The mechanical press tool with a compatible jaw has a special profile to fit each of the sizes for fitting. Using the tool to create pressure around the joint creates a permanent seal, This does mean that once a fitting has been used it cannot be re-used as the shape will have been altered.
With the 3 point press you have a much more secure joint due to the way in which it forms the seal. No need to solder, No need for adhesives or jointing materials.
With a specially designed HNBR O-ring, Which is yellow to distinguish that this is a gas fitting as opposed to water.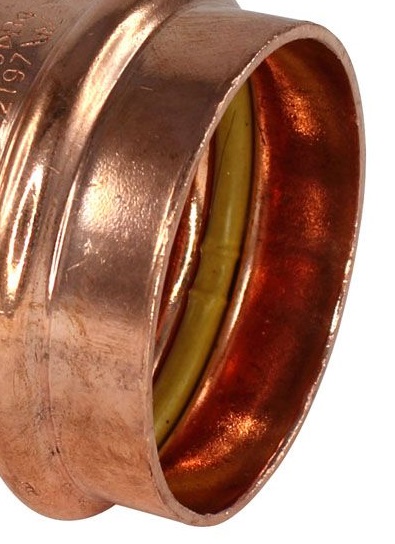 Two positions contain a reduced section causing leaks at low pressures when not pressed (0.1 to 5.0 bar).
The o-ring material is designed to compress when the fitting itself is pressed which in turn fills the gaps so that there is no need to go to the full test pressure to check that all fittings have been pressed.
Conex is a leading choice for compression fittings in the UK due to their incredible versatility, ease of use and quality. With a size and function for every scenario it's easy to see why these fittings are so popular.